Service
When it comes to service we shine! We will diagnose your computer and network problems.
You can bring in your computers to our shop at 555 Greenfield Ave in the heart of Greenfield.
We can also arrange for an onsite service call.
New PCs, New Laptops, New Tablets, New Monitors, New Routers, New HDMI cables and more. Call for details!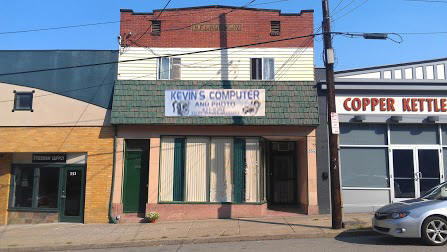 DELL
We will help you acquire new Dell PC\\'s, Notebooks, Desktops, Servers and more for home, school and business. Come in or call to discuss your needs.
We are members of the Dell Partner Program.
EMAIL OR CALL US FOR SOLUTIONS!
VIRUSES, MALWARE, SPYWARE, PHISHING ATTACKS AND HIJACKS!
If you are the victim of one of these types of problems then we are the place to come to. We have developed ways to combat these culprits. We can clean up your PC or Mac and then strengthen your computer defenses so it will be harder if not nearly impossible for it to happen again. Don\\'t make the mistake of searching on the web for a solution and only making the problem worse. Put down your mouse, pick up your phone and call us now! 412-421-0302